Turning up at Kabul "International" Airport for my flight to Chaghcharan in the remote province of Ghor, it's fair to say I wasn't super-stoked to discover a 12-seater plane waiting to take me and only three other passengers on the journey. Light aircraft unnerve me at the best of times, but in Afghanistan? Only two of us were disembarking at Chaghcharan. So of course the other one would be a New Zealander too (no, we didn't know each other, but this is how all those "New Zealand is a small place" rumours start).
The flight took an hour across a never-ending snowless mountain range, not a settlement in sight. Chaghcharan is so remote in fact that even people in Kabul had laughed at me for making this trip. Which is kind of like people in Dunedin mocking you for going to Southland. And yes, Ghor is pronounced much the same as its South Island counterpart, except without the retarded R.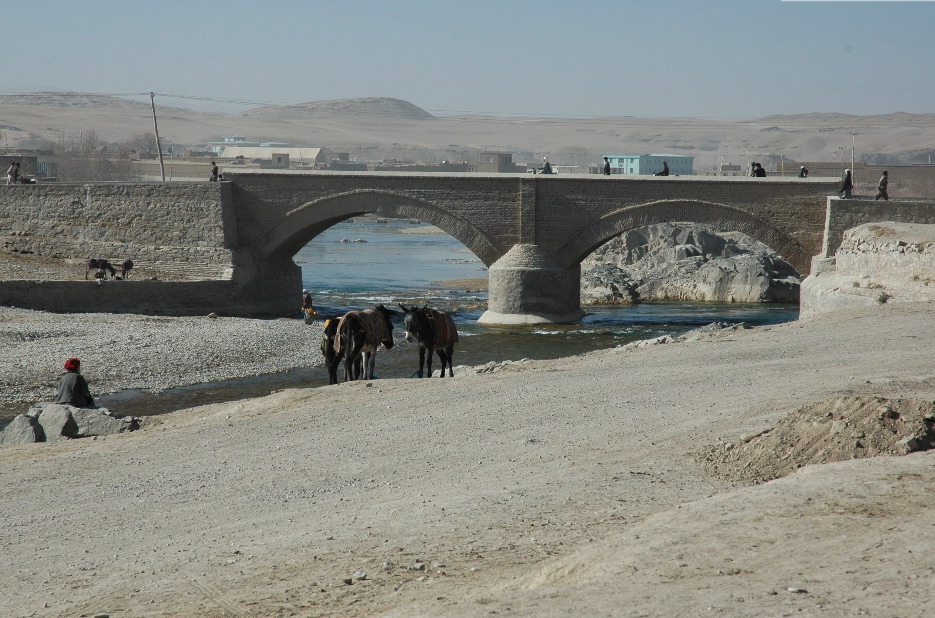 Approaching Chagharan by road
As Chaghcharan came into site a wave of emotion came over me, a wave that took the form "what in God's name am I doing here?" Universally dust-coloured, the low buildings blend into the hills. I felt like I was landing on Tattooine (Luke Skywalker's desert-like home planet, for non Star Wars folk) and expected to see Jawas come running at the plane trying to sell me droids ("they are hard-working, and will serve you well"). Except there were no droids for sale (I know, not even a simple R2 model) only donkeys, and none of them could translate Dari to English, so I kept my wallet in my pocket.
I'm staying at the UNAMA (Assistance Mission to Afghanistan), the ostensible purpose for my visit is to see the work of Marianne Elliott, a New Zealander who has been in Afghanistan for two years, and in Ghor province for six months, working in the field of human rights and overseeing/training her local counterparts.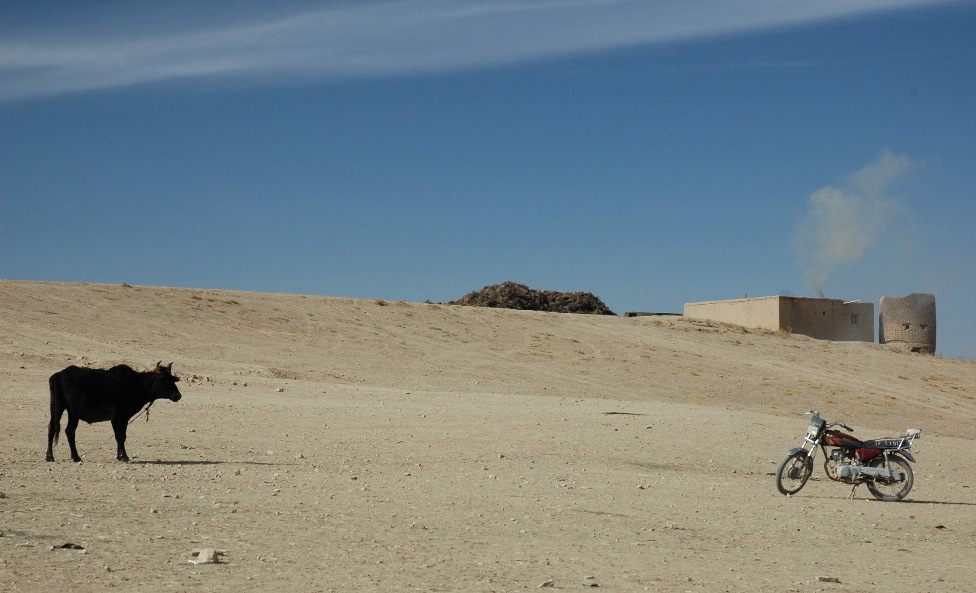 Livestock Market, Chaghcharan
If Kabul was an eye-opener, then Chaghcharan feels like I've just had surgery to remove cataracts. Almost every building and every wall (and they love their walls, the Afghans, understandably after decades of constant conflict) is made from a mud and straw combination. ). I'm reminded of a famous literary attempt by a few pigs that involved straw and can't help but wonder how these walls would withstand a VBIED (vehicle-borne improvised explosive device), or perhaps more likely here a DBIED (don't laugh – donkey-borne).
On arrival I'm given a security briefing. Things aren't as safe here as they were a few weeks ago. Last night was the latest in a series of attacks where hand-grenades have been lobbed into buildings at night. NGOs have been targeted, but last night's attack was on the local Women's Rights officer, whose outspoken views have obviously angered someone. I ask whether the suspect is Taliban, but nothing is clear here – the lines between Taliban, its sympathisers and Islamic conservatives is blurred at best.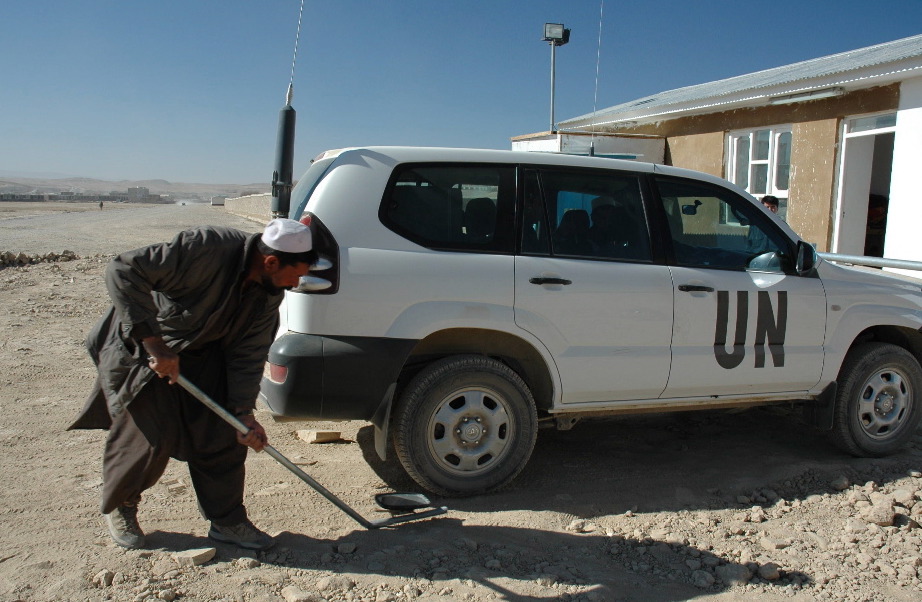 Checking our vehicle for mines
Before I got here I'd thought the Taliban, like Al Qaeda, were hiding in the hills, waging guerilla attacks, but that's far from the case. One estimate now has the Taliban in control of 54 percent of Afghanistan, including Ghor's neighbouring provinces, but once again, 'control' in Afghanistan is a very loose concept. Here in Chaghcharan the Governor is controlled by a warlord, or 'commander', as the locals call them. Their influence is a lot more obvious. Certain roads can't be driven on without permission (an ISAF team was recently ambushed and captured after failing to obtain permission); one local commander even has his own court, arresting, trying, jailing and executing people for breaching moral codes. Like most wealth in Afghanistan, their money comes from opium. Not that many poppies grow in Ghor, but the warlords control trafficking of the drug through the province.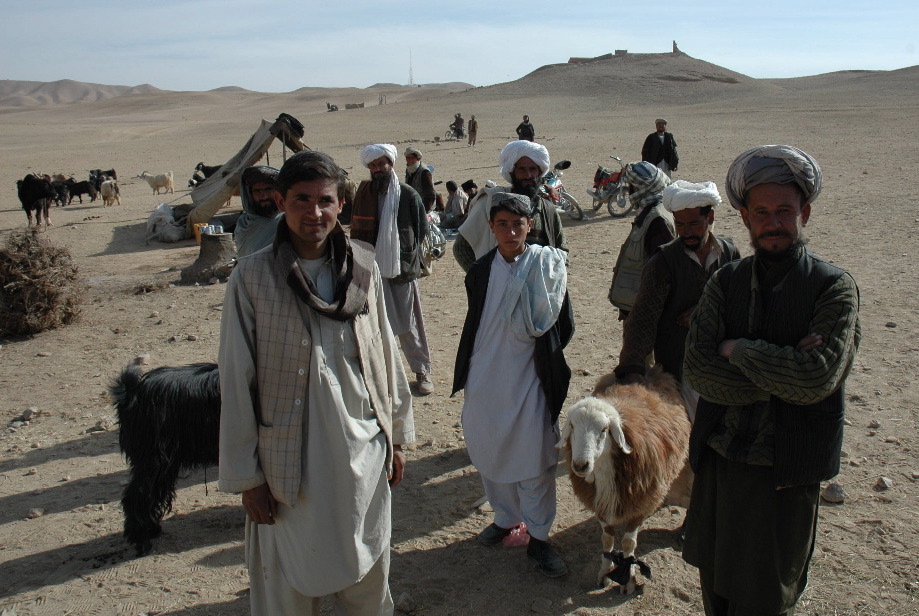 Livestock farmers, not Taliban
But to me all of these will remain – Insha'Allah – just stories. I'm hoping not to get ambushed, hit by a flying grenade or an exploding donkey. The locals I have met are warm and friendly, many hands are shaken and pictures taken. The relative sparseness makes it more relaxing than Kabul and I can happily take a walk to wrecks of Russian war machines by the river, talk to locals at the livestock market or visit our driver's village without constantly glancing over my shoulder.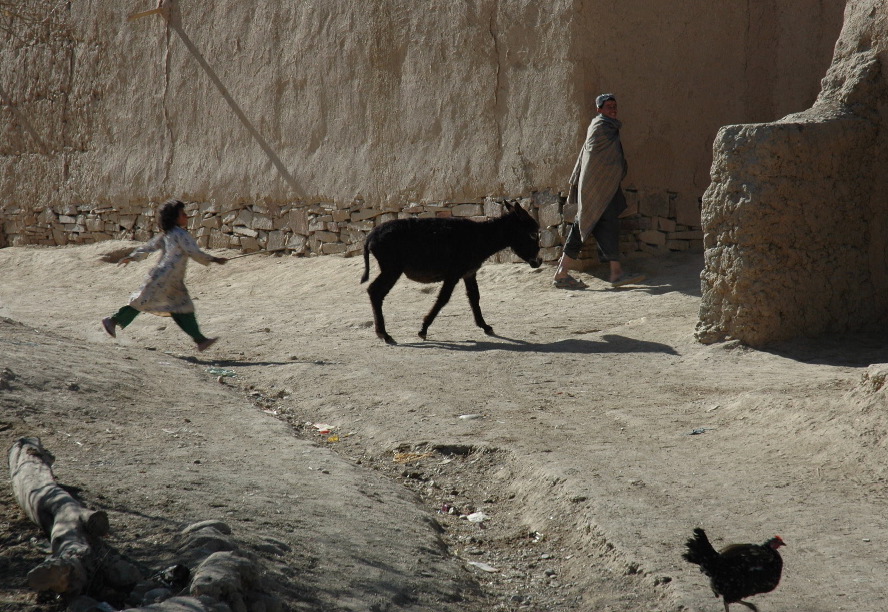 Our driver's village, just out of Chaghcharan
For lunch we buy delicious fresh naan from town and eat it with jam. This afternoon Marianne will take me to the local human rights office, to discuss reports of widespread looting and raping in a nearby village. This country is beautiful, and so very fucked up.
Damian's travel is thanks to a grant from the Asia NZ Foundation. Not so much this bit, in Afghanistan, but the next bit I'm doing, in Pakistan. But I wouldn't be in Afghanistan if I wasn't going to Pakistan too, you know? So, thanks, Asia NZ.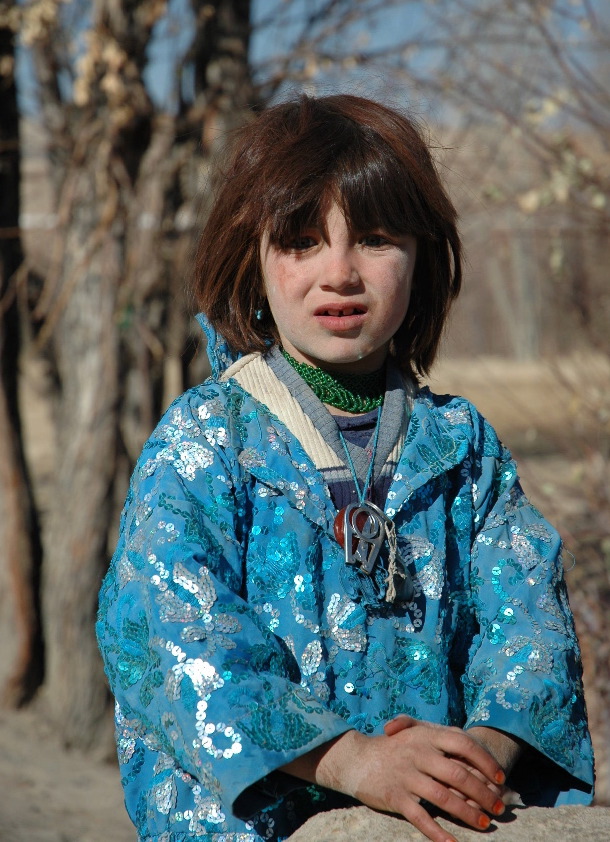 This girl ran away and cried when I took her picture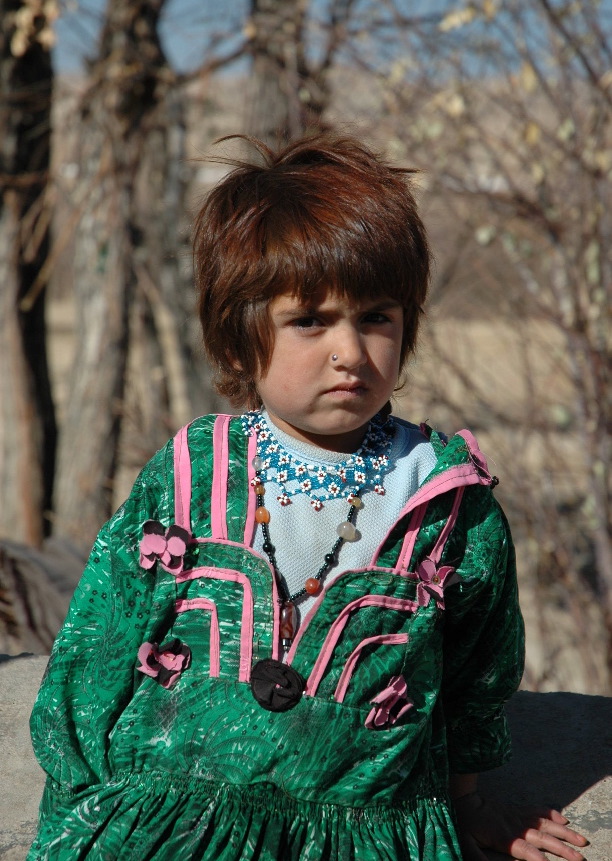 This girl (our driver's daughter) didn't